When I first meet with a client, I can almost guarantee that one of the questions they'll ask me is 'But what do I wear to my branding photoshoot?!'
Over the years, I've identified what works, and what doesn't, when it comes to styling your shoot.
I've put together this list of hints & tricks to help you decide what to wear to a photoshoot, ensuring you will look – and feel – absolutely amazing during our session.
Rule #1 – There are no rules
When it comes to fashion and styling, there is no 'one size fits all'.
The same is true of photoshoots!
There is not one colour or style that will suit everyone, but there are some overall guidelines that you can follow, which will help you feel fantastic on the day of the shoot.
Think about your brand
You've taken the plunge to have this photoshoot, to market yourself and your brand.
So, what message are you wanting to share with the world?
Have a think about your brand colours, and the overall tone of your aesthetic.
Are you fun, quirky and colourful?
Or perhaps more subdued, guided by calming and soothing tones?
Maybe you present an image of sleek sophistication?
The message in your branding should tie into your images, so use this as a guide to help focus your wardrobe selection.
That doesn't mean you need to come to your session dressed top to toe in your brand colours!
Sometimes, simply finding a piece that will link in to your overall theme, through a small accent like a tie or scarf, will be enough to create that feeling of connectivity.
Be guided by comfort
If there is only one piece of advice you take from me, let it be this – wear something comfortable!
Of course, you want to feel fresh and crisp. If you've bought an outfit especially for the occasion, that is fantastic and you absolutely should wear it! But make sure you've tried it on and you know that it feels good.
There is nothing worse than having to be in front of the camera in something that doesn't feel like 'you', or is cutting into your arms or legs.
Be yourself!
Make sure the outfit you choose, reflects what you would normally wear.
We want you to look like you, on your best day!
It can be really unsettling when we meet someone for the first time, and they look absolutely nothing like their photos!
You don't want your clients to have that experience.
When you're choosing your hair, make up and outfit, choose what is authentically you.
Do you normally wear bright, loud patterns? Great! Bring them along to your shoot.
Is all black and classic lines more your thing? No worries, make sure that's how you dress on the day.
Your audience wants to connect with the real you; so that's who you need to give them!
Keep it clean
Avoid logos and text.
Not only do these things tend to age your images (remember, what is in style now, may be wildly unpopular in a few months!) but you may also be dealing with trademark issues if you try to use those images in marketing campaigns.
Anything with writing, or large and obvious visual logos, is best avoided.
Don't be scared to accessorise
I love it when clients bring along props and accessories to their shoot!
It doesn't have to be something over the top or too obvious, but anything that helps inject a bit of YOU into the session, is going to be an absolute winner!
Think about things like, a favourite mug or a book you love. How about those amazing earrings?
These items add depth to your branding and images and help tell the world who you are!
Remember – you can arrange for me to come to your office or another space that's reflective of you and your brand, and I can capture a number of images that really show who you are. These types of photos are so much more interesting than standard stock images!
Check out our branding packages here if you haven't already!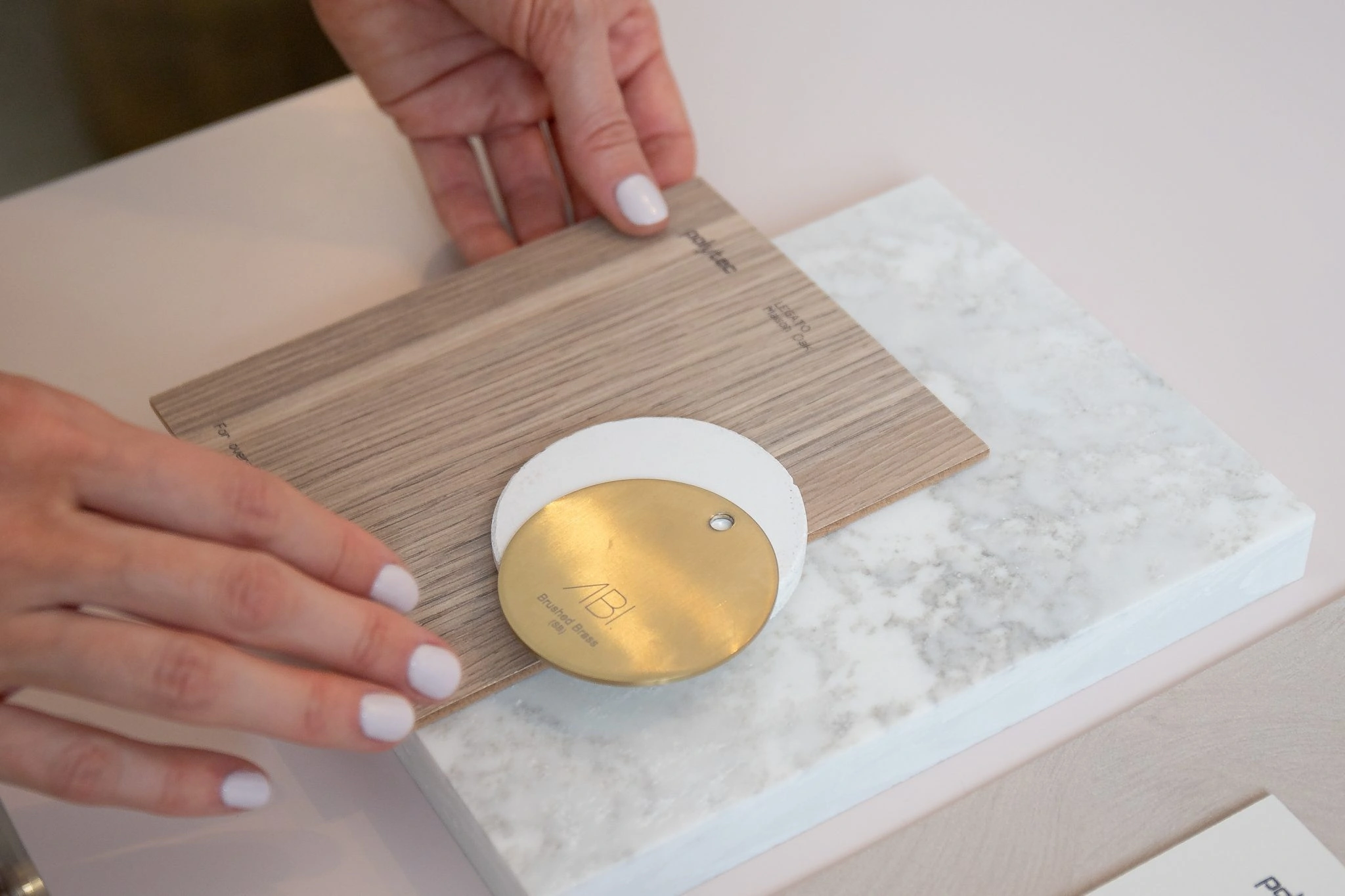 More is more
When it comes to what you're going to wear, it is always better to have more options than not enough!
If the day arrives, and you feel like you still do not know what to wear to a photoshoot, then bring along options!
I am always more than happy to look at the various choices, and work with you to help guide if one outfit might work better than another.
You can also choose to video call me before our session, and I will review options with you before you even get to the shoot!
Photoshoots can be a daunting experience.
I'll be here every step of the way, helping to guide and support you.
My goal is to leave you with not only incredible photos, but with an overall photoshoot experience that makes you feel positive and confident – and ultimately, which really reflects who you are, and how the world to sees your brand.
So now you know what you're wearing to your branding photoshoot, let's get those photos taken! Chat to us today.